Mad Max (2015), directed by the filmmaker George Miller, a story based on a post-apocalyptic action adventure full of violence, destruction, and fast cars sequences, as well as some other disturbing images but "even in the most chaotic fights and collisions, everything makes sense. This is not a matter of realism – come on, now – but of imaginative discipline. And Mr. Miller demonstrates that great action filmmaking is not only a matter of physics but ethics as well. There are cause and effect; there are choices and consequences" (A.O. Scott, The New York Times, 2015).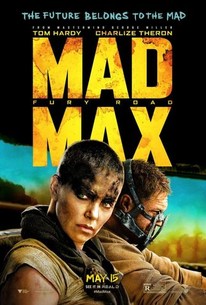 Mad Max: Fury Road [Poster]
This film review will not only be about Mad Max: Fury Road but also about the exploitation cinema. The exploitation film consists of low-quality B movies that try to success financially because of exploiting morally unacceptable and trend themes. They are usually about eroticism, sex, romance, drugs, crimes, and violence.
The oppressive violence and exploitation are the two themes that Fury Road is basically about, and it shows through the antagonists of the movie: the evil leader called Immortan Joe (Hugh Keays-Byrne) and his war boys. The whole movie is about a prison escape.
One of the main characters is Furiosa (Charlize Theron). Furiosa is the feminist hero. She is freeing a group of young women who are Immortan Joe's sex slaves from his prison. There is also the fact that those female prisoners are dressed in lingerie like if they were supermodels and even though they look like supermodels that do not stop them from fighting against their oppressor. Although there is a like a kind of refusal to treat the women prisoners as good, this can also be understood as a feminist revolution.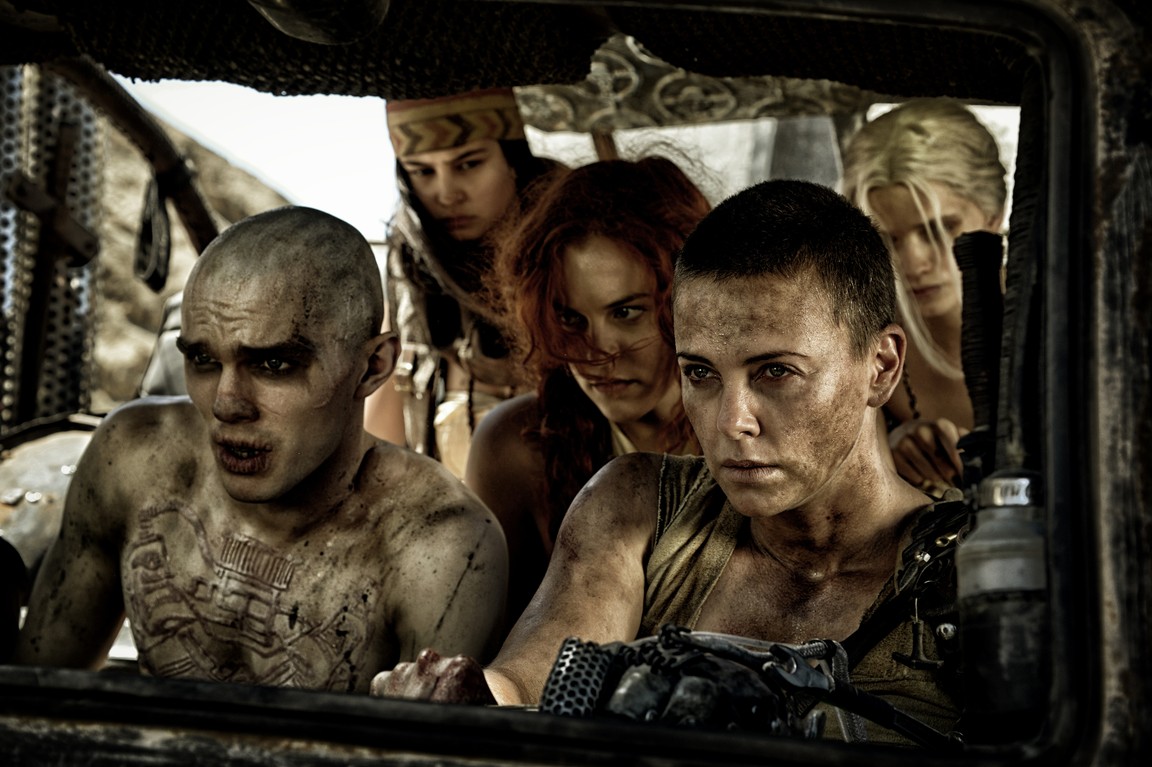 Mad Max: Fury Road [Film Still]
In Fury Road, the women are kind of blameless, and this is when Max (Tom Hardy) appears. Max, chase by the image of his daughter, is exiled from society until he gets as a prisoner and also tries to escape from Immortan Joe's prison. Max's role in the movie helps the women; this is like women can be heroic too and can save each other by their own, but there is still a man who sacrifices himself to save women. In Fury Road, men sometimes help women, or they are love interests or villains, but they are never heroes. Even though Max is not the hero he sometimes acts as if he is, and he also demonstrates many masculine qualities, but those qualities are never pushed to extreme limits as Immortan Joe and the war boy do. Max's behavior communicates that masculinity itself is not what creates destruction or oppression. Instead of that, Max has the control of the situation and triumphs as the critic Ian Nathan says, "Max's re-enfranchisement is a triumph of barking-mad imagination, jaw-dropping action, crackpot humour, and acting in the face of a hurricane" (Empire, 2015).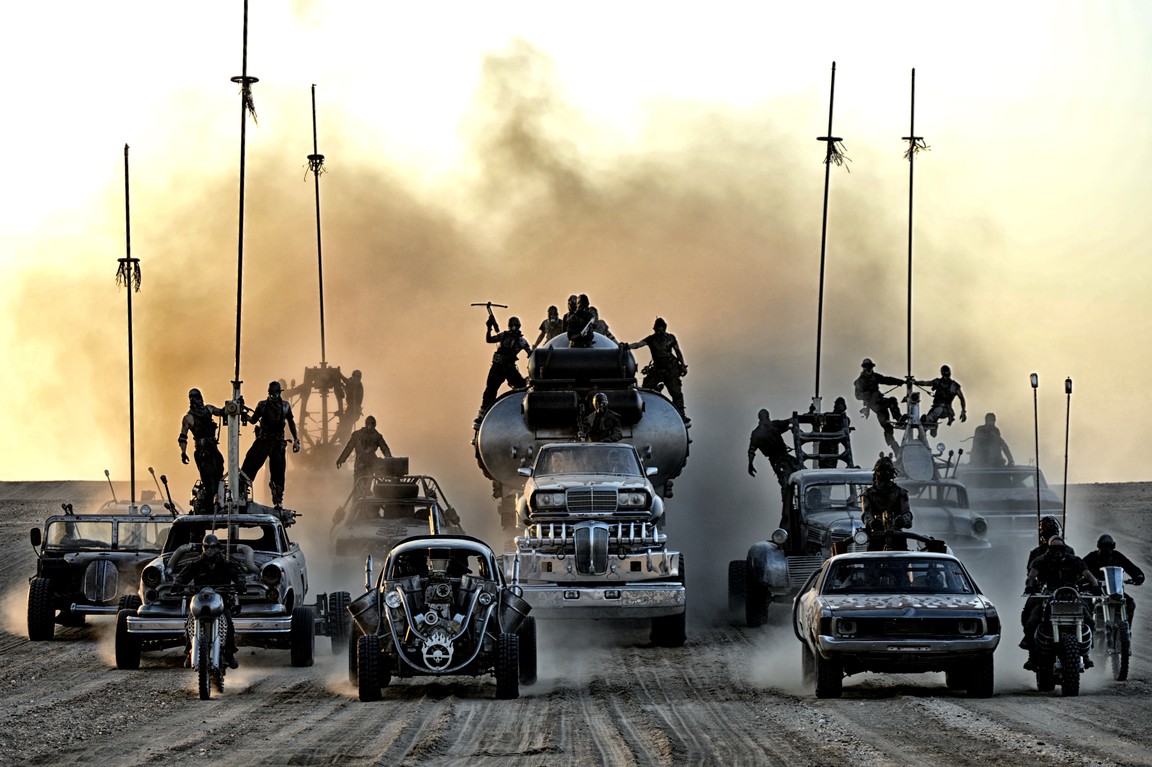 Mad Max: Fury Road [Film Still]
The critic Richard Roeper said, "It's all perfectly, wonderfully, fantastically crazy. Amidst all those ingenious, power-packed road warrior sequences, Fury Road contains a surprising amount of depth and character development" (Chicago Sun-Times, 2015). So, in conclusion, Mad Max: Fury Road is a fantastic film whose characters have real strength. It is also a clear example of how B movies have an influence on today's films, and how even though it is an exploitation film where women are used as sexual objects, women can be the hero too, not just for her selves but also for the rest of the society.
Bibliography:
Illustration List: